Christina Weiß studied business management and taxation.
She has been baking sourdough bread in a wood-fired oven for around 15 years, long before she met Lutz Geißler. In 2016, she decided to relearn the craft from scratch at a Demeter bakery near Hamburg.
As a master baker, she, and Lutz Geißler have been running the "Brotkumpels" neighbourhood bakery in their home in Sasel since March 2022, with great success.
The culinary magazine Falstaff voted "Die Brotkumpels" the best bakery in Hamburg in 2022.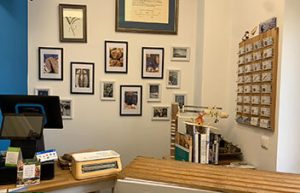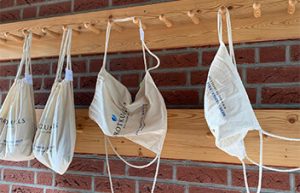 Brotkumpels, a unique local bakery in Hamburg's Sasel district: a new approach to life!
Lutz and Christina bake at home only part of the week, and only to order; 1,600 customers come in regularly.
The rest of the time is spent on related activities and with their family.
Lovers of sourdough and tasty breads, they promote healthy, tasty food and zero waste.
There's something for everyone!