Innovation at the heart of tradition
An ancient millstone process and a valued know-how ensure a healthy nutrition and a plurality of tastes.
The objective is to create a story around a tool combining tradition and modernity to accompany the cultural and heritage revaluation worldwide: the know-how of French bread.
The user can take advantage of the flour mill to explore new textures and flavours. It can open its field of possibilities thanks to the protein chain by offering gluten-free dishes.
Our team has worked a lot on quality and precision to have a measurable production, with simple adjustments allowing to obtain quantified, repeatable, and especially qualitative measurements.
Precision and aesthetics
A harmonious combination of carefully selected materials: stainless steel, wood, and stone with a playful interface to facilitate the work of users.
The Mélia range has been designed to allow all food professions to make their artisanal know-how visible by having a power of attractiveness and animation of the point of sale.
The ergonomics and playful interface allow non-expert users a simplified and intelligible use to highlight the different functions of the mills and understand the flour production cycle.
Eco-design at the heart of innovation
A range of "MADE IN FRANCE" mills with a choice of partners within 35kms.
. An eco-design with a will to work respecting the material and the environment: from design to the end of the product's life and limiting the number of wearing parts.
. Its ergonomics and its playful interface allow all non-expert users a simplified and intelligible use.
. Energy efficiency by optimising the performance of the mills and using less energy in their operation.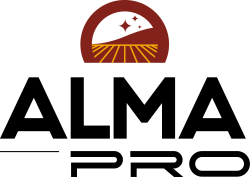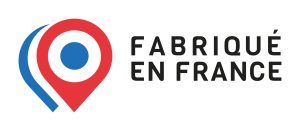 The flour mills of the Mélia range were designed and manufactured by Alma PRO. In order to limit transport and reduce carbon impact, we worked on the design and manufacture "Made-in-France" with flour mills composed of 62% material and labour less than 35km from our headquarters in Saint-Donat-sur-l'Herbasse in the Drôme and a French manufacture at 75%.